Fixer Cambodia is a team of local professionals working locally with foreign media and production companies. We handle various aspects of production and provide support to international journalists and film/documentary/TV crews shooting in Cambodia.
Key People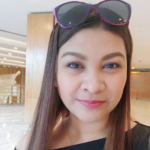 Jing
International Production Manager
With a remarkable track record of over 20 years in the broadcast media industry, Jing is an Asian TV Production Consultant and Producer who brings extensive expertise to every project. Jing's skills encompass a wide range of areas, from creative concept development to strategic planning, ensuring the seamless execution of complex video productions. Her notable achievements include producing the Philippine franchise of the prestigious multi-Emmy Award-Winning reality series – The Amazing Race. Additionally, her role as a distinguished member of the Jury for the Asian Academy Creative Awards since 2019 reflects her significant contributions to recognizing excellence in the industry.
Rithea
Local Producer
For over a decade, Rithea has dedicated himself to the film and media production industry, following his passion for arts and storytelling. Throughout his journey, he has taken on diverse roles, ranging from assistant director, fixer and camera operator to editor, casting director, director and producer, contributing to productions of various scale. Notable projects include his position as Co-Producer in the esteemed Kon Khmer Koun Khmer film collective's "Pram Ang" (2014-2016), where he played a pivotal role. He also served as Casting Director for minor roles and extras in Regis Warnier's "The Gate" (2014) and as Associate Producer in Angelina Jolie's critically acclaimed "First They Killed My Father" (2016). Furthermore, Rithea has ventured into producing and directing TV commercials, documentaries, and fictional works for local and international production companies.
---
Be sure to contact us if you are thinking of filming in Cambodia. Working with us assures you of:
Flexible and affordable rates on all of our production services in Cambodia
An all-in-one solution to your general and specific project-based needs as part of your production team
A-la-carte services in form of location scouting, logistics and general production assistance Cambodia
We are a member of Storytailors video production company, a network of reliable media professionals with international coverage offering local help to filmmakers and journalists.

Our International Production Network
Europe
Latin America
Asia
Australia